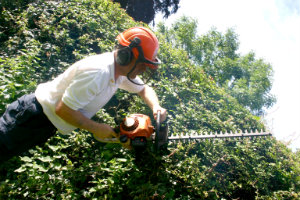 Do you have hedges? How often do you take care of them? Let our company help you maintain your shrubs. We deal with hedge trimming in Palmers Green N13. Our main mission is to keep bushes looking good and healthy. For the purpose, we make sure to get the latest machinery available on the market. Our trimmers are cutting-edge.
As for our gardeners, they have amazing skills and desire for work. They are spry and talented, they work hard and they are qualified. You cannot go wrong with our company. We promise the outcome will be worth it. Dial our contact number right away. We will be waiting for you.
Professional Hedge Trimming Palmers Green
You should know that or hedge trimming service in Palmers Green is designed with customers' wishes in mind. We always do what your hearts' desire. We assure you we will make your shrubs beautiful.
About our service:
Weekend availability
Professional, cutting-edge equipment
High standards of performance
Trained gardeners
24/7 customer support
Our hedge trimming service in N13 Palmers Green is implemented with your wants and needs in mind. We don't just do the job and leave. We take into consideration your desires.
We can trim your hedges to your desired shape if that's applicable and we can take the time to enhance their look and condition, depending on their age. We know a lot about this trade. We have green fingers and trimming is just one of the many gardening jobs we can carry out in a professional way.
"We decided to rely on the gardeners in this company to mow our lawn, clear the weeds and wastes from our garden and keep it in good condition. They did excellent job which made our garden cleaner, neater and looking better." – Aidan
Hedge Maintenance N13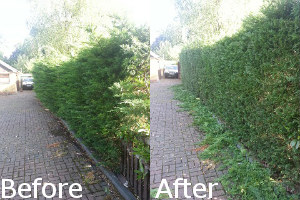 We always give 100% and we love putting smiles on our customers' faces. If a hedge is trimmed the right way, it will make the place look better. We will take care of all your shrubs. We can maintain them throughout the year. If you let us do so, they will stay healthy, neat and beautiful at all times.
We think you should give us a call and get more information about our hedge trimming service. We are convinced that we will remove the hassle and burden of this task off your shoulders. Feel free to contact us at your convenience.